VFC Fumigation is proud to be the leader.
VFC was formerly the Antiseptic Team of the Plant Protection Department since the 1960s.
1975: Fumigation Companies I, II, III were established.
1994: Fumigation companies are incorporated into Vietnam Fumigation Company - VFC.
1998: VFC is UNIDO / UNEP Project Coordinator on Methyl Bromide Alternatives.
1999: VFC joined the International Maritime Disinfection Organization - IMFO and the US National Pest Control Organization - NPMA USA.
2001: VFC is the first disinfection company in Vietnam with ISO 9001: 2000 BVQI-UKAS / ANSI-RAB certification.
Being the first disinfection company in Vietnam, with more than 30 years of experience, the synchronous investment from people to equipment, VFC has met most of the high-level sterilization requirements for many years. most of domestic and foreign customers as well as the requirements of disinfecting specialized imported goods related to customs, plant quarantine ... This has contributed to ensuring the preservation, processing and processing also such as import and export satisfactory, efficient and smooth.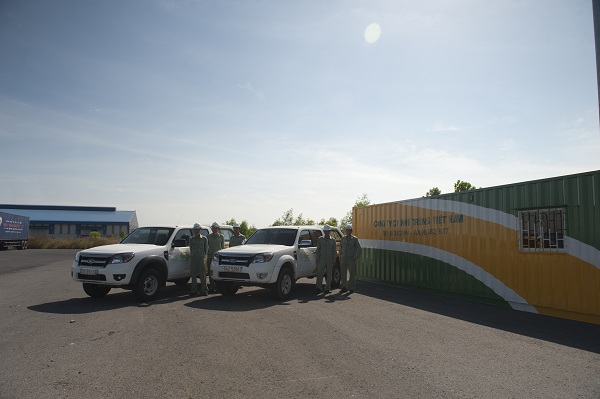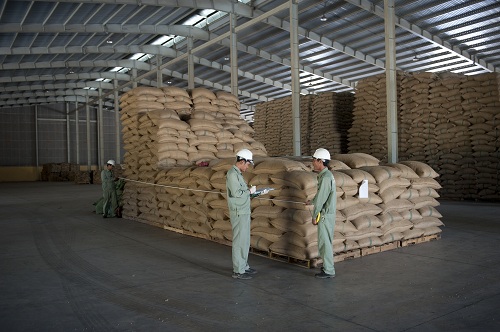 Export and import goods that need to be disinfected according to quarantine requirements include:
Agricultural products: rice, coffee, pepper, corn, cashew nuts, legumes, cassava / sliced noodles, wheat flour, wheat, bran ... bagged or bulk in containers, in-stock or in-stock shipments hatches.Wooden pallets, packaging, cartons carrying ceramics, machinery and equipment.Disinfect empty containers, containers for all kinds of rattan, handicrafts, wooden structures.Disinfection of raw materials for animal feed production, finished products or processing lines ...


In terms of technology development, since 1994 VFC is also the first and only unit in Vietnam to apply the most advanced sterilization methods in the world.
1994: Solid Aluminum Phosphide (AlP) and Degesch America's J-System disinfection technology: This is a disinfectant chemical that is not harmful to the ozone layer, has a wide range of applications and improves the quality of sterilization. , reduce ship anchor time, save costs for customers, in accordance with International Maritime Organization regulations - IMO for in-transit disinfection or immediate disinfection.
2000:SIROFLOW, SIROCIRC, VAPOR3PHOS, ECO2FUME use liquid Phosphine of CSIRO - CYTEC - BOC of Australia has been initially piloted for storage in warehouse or silo system.

With the available capacity, professional technical staff and skilled workers, VFC is ready to provide the best quality sterilization service across the country and worldwide through our partner system :IMFO - www.imfo.com và NPMA - www.pestworld.org