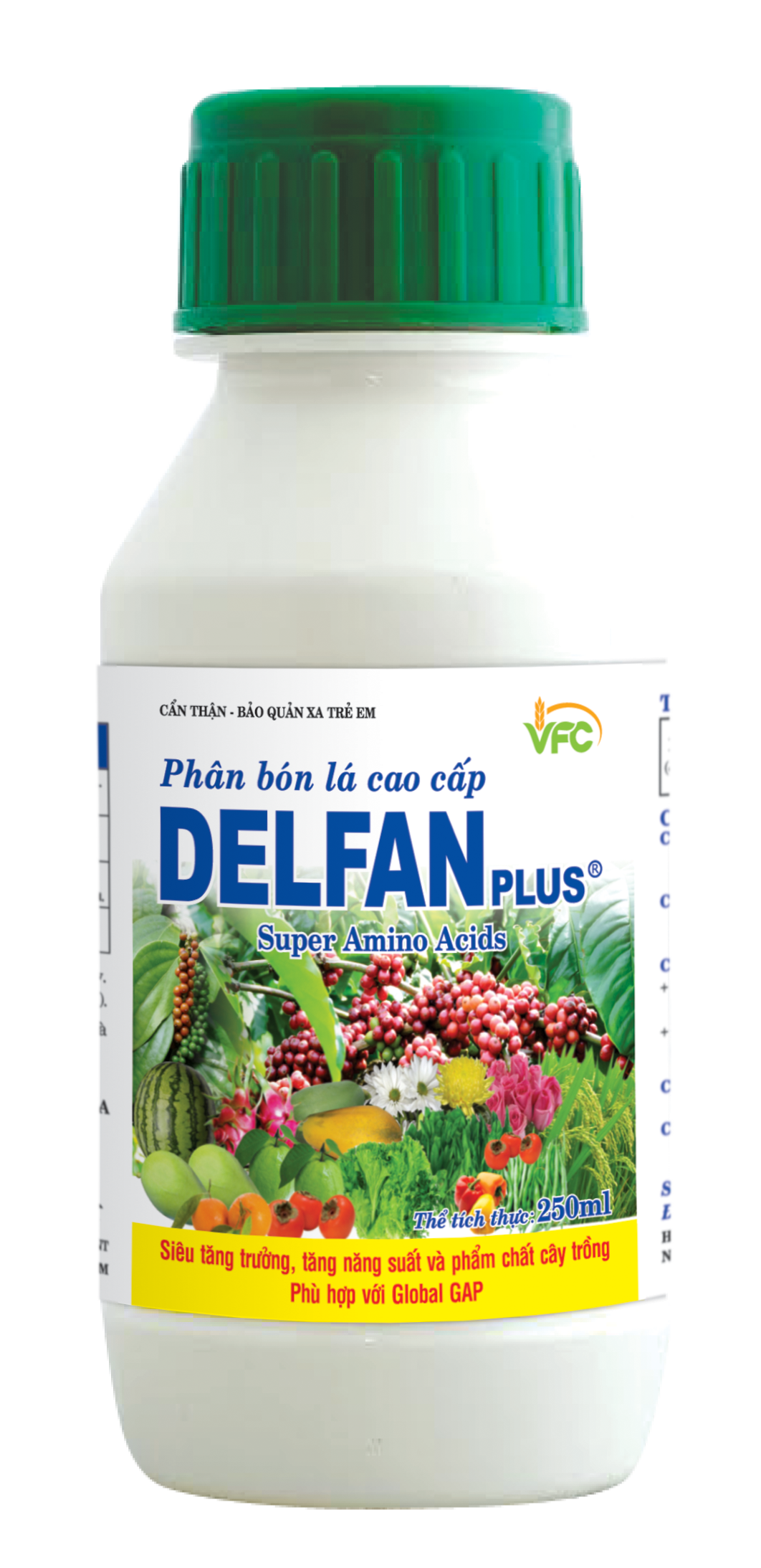 Manufacturer :
TÂY BAN NHA
* Characteristics: foliar fertilizer in concentrated water, quickly absorbed through leaves and roots.
* Advantages:
As foliar fertilizer of organic origin, it can be mixed with fungicides such as Anvil, Nevo, Ridomil Gold, Pro-Thiram, Revus Opti, Ortiva, ... without affecting the efficacy of the fungicides. this medicine
Produced by advanced technology, synthesizing many kinds of Amino Acids helps plants rapidly metabolize after spraying without the need for photosynthesis.
Safe for people, animals and in accordance with Global GAP program
* Uses:
Provides essential amino acids and direct nutrition to help plants increase resistance to adverse weather conditions.
Delfan Plus helps to stimulate flower buds, flowering plants and fruit trees, fruits grow faster, multiply, make seeds, increase productivity and fruit quality.
Active Elements:
Amino Acid 24.3%; Organic 37%; Effective protein 9%